GenoPlanTM - GUAGE YOUR HERD'S GENETICS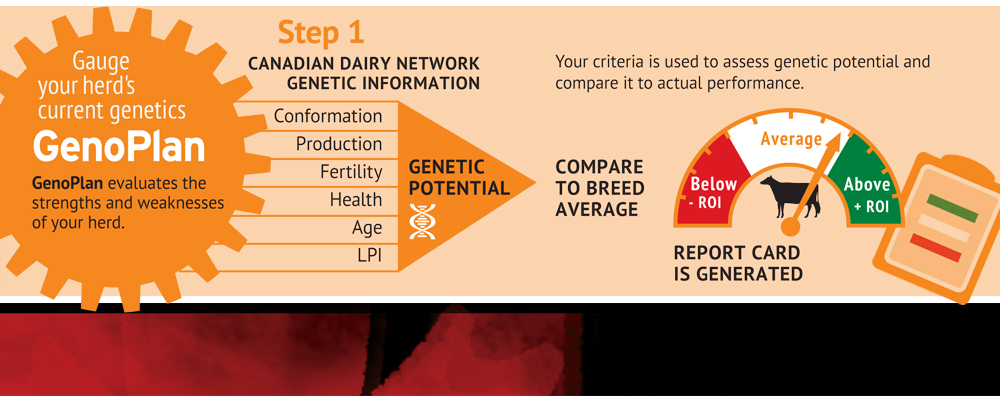 GenoPlan - Exclusive to EastGen

GenoPlan allows you to track the progress of your herd and to analyze its genetic potential....and it allows you to guage your herd's performance under your herd's conditions, housing and management. We won't be just looking at your herd;s potential but we'll also be looking at your herd's reality. With GenoPlan, together we will generate a herd report card that will make for the best breeding strategy to meet your herd's needs. GenoPlan also gives you an ideal guide for female selection. You'll be better equipped to develop unique breeding strategies for groups of females.
The first pillar of EastGen's exclusive 3600 Solutions program, GUAGE YOUR HERD'S GENETICS with GenoPlan.
Contact your EastGen representative to stay a Step Ahead with our 3600 Solutions.