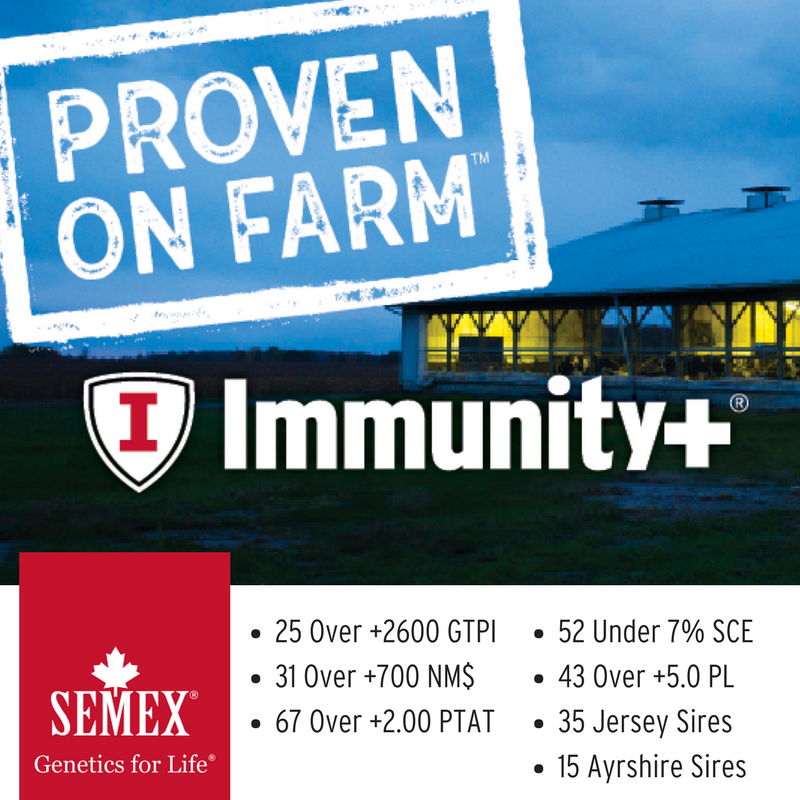 First offered in December 2012, Semex's exclusive Immunity+ lineup continues to expand in April 2018, offering dairymen worldwide the sires they need to breed healthier and more profitable herds.

Proven on farm, recent research concludes that Immunity+ is the key to the future of herd health.

In North America, over 30 herds comprising ~35,000 cows and ~75,000 heifers were analyzed for disease reductions (Larmer et al., 2017). It was found that Immunity+ sired animals had anywhere from 2-20% less disease (depending on which disease was analyzed).

The most significant reductions in this dataset were found in the traits with the biggest economic impacts, including a 20% reduction in cow mortality among the Immunity+ sired animals. Reductions in ... Read More...