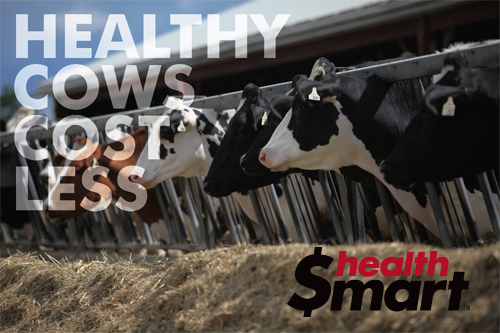 Working with dairymen around the world, Semex knows that today's tight dairy economy has left dairymen searching for answers to reduce their expenditures and increase profitability. Looking at herd expenses one can quickly determine that health issues have a detrimental effect on a dairy's ledgers.

Removal of animals from the herd, whether voluntary or involuntary, is an expense most dairymen are looking to reduce. Replacing that animal and filling her stall is a costly venture. In 2008 De Vries and Olson obtained DHIA lactation records from 38 states from Dairy Records Management Systems and estimated that the national average cull rate was approximately 33%. Meaning, roughly 1/3 of all cows on these farms studied left the herd each year.

Increasing the herd's survivability and decreasing the involuntary cull rate, therefore, is key to increasing profitability.

"At Semex, we're working to help the dairyman increase his profitability," says Nicolas Caron, Semex Alliance Geneticist. "One of the quickest ways to reduce costs and drive up profits is by reducing cows leaving the herd. In today's economic market, losing heifers in their first lactation before they've returned on your investment is not an option. We're working to deliver the very best genetic solutions, and Health$mart sires are selected to give dairymen an excellent option to help reduce costs at the ground level. Simply put, healthy cows cost less."

Semex has identified Health$mart™ sires as those that sire the most valuable and ... Read More...